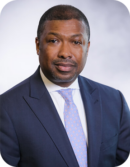 Aaron Dent
Chief Procurement Officer
Tishman Speyer
Aaron D. Dent is Chief Procurement Officer for Tishman Speyer, one of the leading owners, developers, operators and fund managers of first-class real estate worldwide. He is responsible for optimizing the firm's worldwide spending with its suppliers. Prior to joining the company, he served as Vice President of Global Procurement for Merck & Co., Inc.
Mr. Dent is the former Vice President of Supply Chain Management for Delta Air Lines, where he led the procurement and management of $9 billion of assets, goods, and services acquired annually by the company.  He was responsible for the development of comprehensive sourcing strategies, management of supplier relationships, development of supply chain capabilities, and leadership of Delta's supplier diversity initiatives. Mr. Dent has over 25 years of financial experience and has served in leadership positions at prominent multinational corporations including Honda, BMW Manufacturing, John Deere and Insight-DRB, LLC, both domestically and abroad.  Mr. Dent has served on the Board of Directors and the Executive Committee of the National Minority Supplier Development Council (NMSDC), the Board of Directors of the Institute for Supply Management (ISM), the Board of Trustees for the Center for Strategic Supply Leadership (CSSL), as well as Chairman of the Clark Atlanta University Supply Chain Management Advisory Board. He currently serves on the Board of Trustees of the Morehouse School of Medicine.
Mr. Dent  holds a Bachelor of Science Degree in Engineering from Michigan State University and an MBA from the Goizueta School of Business at Emory University.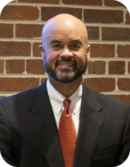 Mark Goodman
Chairman & CEO
Colorado Nut Holding Company
Mark Goodman currently serves as Chairman and CEO of the Colorado Nut Holding Company. In addition, he serves as the Global Chief Marketing Advisor for Vistage Worldwide, Inc. the world's largest CEO membership organization.
Prior to Colorado Nut Holding, Mark was CEO of Boyer's Coffee a Colorado-based roaster and distributor of fine coffee.  Mr. Goodman is the former Chief Operating Officer of Save-a-Lot Food Stores, Ltd, a US grocery chain with over 180 product brands and 2,100 suppliers.  Prior to joining Save-A-Lot Food Stores, Mr. Goodman was a member of the Executive Committee at Wal-Mart / Sam's Club, and Executive Vice President and Chief Marketing Officer responsible for the strategy development, marketing and membership and e-commerce for Sam's Club.  In addition, Mr. Goodman was the Corporate Vice President for US Strategy / Operations for McDonald's Corporation.  Goodman was also a former Chief Marketing Officer with Walmart Stores and Sam's Club.
Mark has held a number of senior-level operating roles in turn-around situations as well as served in consulting roles to Fortune 500 corporations within supply chain planning.
Mr. Goodman has been an active investor, operator and adviser to mid-cap companies in the consumer, product, and service sectors.   Over the years, Mark has served on many boards, including Bellco Credit Union, Denver Scholarship Foundation, Downtown Denver Economic Committee, University of Denver Sub-Committee for Athletic Affairs, Xavier University, Tufts University, and other prestigious academic institutions.
Mark serves as Treasurer of the PDF Board and also serves on the Data Management/Integration and Financial Sub-Committees.
Mr. Goodman earned a Master's Degree in Philosophy and Logic from Tufts University and a BA in Philosophy of Economics and Logic from the College of Wooster.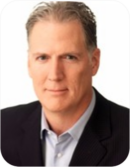 Doug Sylvester
EVP, Corporate Development at the Game Show Network (TV & Games)
Doug Sylvester has over 25 years of board, executive leadership, and operational roles in business services, early stage digital media, and traditional media companies. He has managed two successful sales of business services companies and has significant experience running private equity portfolio companies. He has also provided consulting and advisory services to private equity firms and media & entertainment companies.
Currently Doug is EVP, Corporate Development for GSN, owner of Game Show Network and GSN Games. Before GSN he was CEO and a Member of the Board of Directors of CAPS Payroll, a technology-driven payroll company serving entertainment industry clients. CAPS Payroll was sold to Cast & Crew Entertainment, a Silver Lake Partners company. Prior to CAPS Payroll, Doug spent 13 years at Vubiquity—a leading global provider of premium content services—and predecessor companies Avail-TVN and TVN Entertainment. During that time he served as President, COO, and Chief Strategy Officer and expanded the company's global footprint to 37 countries. He negotiated significant long-term distribution agreements with major domestic TV service providers, international TV service providers, major studios, cable TV networks, sports leagues, and specialty programmers. Before Vubiquity and its predecessors, Doug spent 9 years in general management, strategic planning, and business development roles at IFILM, E! Entertainment Television, E! Online, and New Line Cinema. Earlier in his career Doug worked at Bankers Trust Company in New York and Hayes Microcomputer Products in Atlanta.
Doug received his bachelor in engineering at the Georgia Institute of Technology and his MBA from Harvard Business School.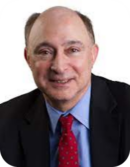 Frank Cespedes
Senior Lecturer of Business Administration
Harvard Business School
Frank Cespedes teaches at Harvard Business School and for 12 years was Managing Partner at a professional services firm. He has worked with many companies on go-to-market and strategy issues, and has been a Board member at consumer goods, industrial products, and services firms. At Harvard, he teaches Entrepreneurial Marketing, heads the executive program on Linking Strategy and Sales, and also teaches in the Owner-President Management program (OPM) for CEOs. He has written for many publications including Harvard Business Review, European Business Review, Organization Science, and The Wall Street Journal; and he is the author of six books including Aligning Strategy and Sales which was cited as "the best sales book of the year" (Strategy & Business), "a must read" (Gartner), and "perhaps the best sales book ever" (Forbes). His newest book is Sales Management That Works: How to Sell in a World That Never Stops Changing (Harvard Business Review Press, 2021).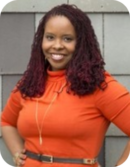 Olivia F. Scott
Founder and President
Omerge Allliances
Olivia F. Scott is the founder and principal consultant of Omerge Alliances, an integrated marketing management consultancy, focusing on beauty, wellness & entertainment brand development and marketing.  For the past 12 years, Olivia has served as an Adjunct Assistant Professor at New York University, and presently is Assistant Professor of Advertising at Loyola University New Orleans.  Her range of courses includes competitive strategy, media management, events marketing and partnership marketing.
Olivia's experience includes being the Chief Marketing Officer for Carol's Daughter, marketing consultant for Andre Walker Hair, creator of IMAN Cosmetics' first-ever film partnership with screen gems About Last Night with Kevin Hart. Additionally, Olivia served as Associate Publisher / Head of Marketing of Vibe Magazine; Vice President of Alliances at Live Nation; Director of Partnership Marketing & Promotions at In Demand TV, plus other account management roles at DDB, Leo Burnett, Ogilvy and Frankel advertising agencies. Since 2016, Olivia's firm has also led programming strategy and booking for beauty, wellness & entertainment experiences for the ESSENCE Festival.
Olivia has given a number of speeches within the marketing and entertainment industry at Northwestern University, the EPM Entertainment Marketing Conference, the Promotions Marketing Association of America Conference, the Institute of Audio Research, the Dream Center of Harlem among others.  Ms. Scott has also written a number of articles that discuss brand creation, management and overall content media strategy.
Olivia earned a Bachelor's of Journalism from the University of Missouri-Columbia, and a Master's of Arts in Organizational Leadership from Gonzaga University.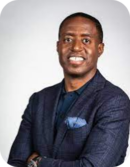 Corey Martin
Chairman & Managing Partner
Granderson Des Rochers LLP
COREY N. MARTIN is the Managing Partner of Granderson Des Rochers LLP ("GDR"), a full-service entertainment and media-focused law firm with offices in Beverly Hills and New York.   Mr. Martin is also Chairman of the GDR Entertainment Finance Department, in that role overseeing all corporate transactional matters involving the Firm's clients, consisting of companies and talent representing music, film, television, digital media, sports and technology.  His practice areas of expertise include mergers & acquisitions, private equity and corporate finance.  In addition to corporate transactional legal services, the GDR Entertainment Finance Department also provides strategic consulting and advisory services.   In connection with its consulting and advisory services, the GDR Entertainment Finance Department supports entertainers, athletes and celebrities seeking to achieve their entrepreneurial ambitions by structuring the formation of their companies and aligning them with venture capital, family office and private equity investors.
Over the past 22 years, Martin has worked diligently as a seasoned advisor and counselor to a diverse array of high-profile clients including Macro Media, an Academy Award-winning film and television production company, Quality Control, a Grammy Award-winning record company, Cashmere, an Ad Age Award-winning advertising agency and Hebru Brantley, a world-renowned visual artist.
Prior to the launch of GDR, Mr. Martin was a Partner at Davis Shapiro & Lewit LLP, a Partner at Loeb & Loeb LLP, and he began his legal career in the late 1990's at Shearman & Sterling, LLP.
Mr. Martin graduated with a B.B.A. in Finance from Howard University and earned his legal degree at the University's School of Law where he graduated with honors, was a member of the Howard University Law Journal and was the Vice President of the Student Bar Association.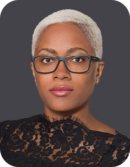 Ayanna Nibbs
Director of Marketing
Cohn Reznick Capital
Ayanna is the Director of Marketing at CohnReznick Capital, a renewable energy investment bank providing advisory services to the sustainability sector. She is responsible for developing and executing the firm's marketing and branding strategy, overseeing thought leadership and content creation, and strengthening CRC's market positioning with leading financial institutions, infrastructure funds, and global clean energy developers. Ayanna has over ten years of marketing and business development experience in financial services with a concentration in renewable energy.
Before joining CohnReznick Capital, Ayanna was the Marketing & Investor Relations Manager for Greentech Capital Advisors, a global investment bank and asset management firm focused on sustainability. While there, Ayanna helped facilitate three ESG public equity fund launches – each respectively targeting North American, European, and Emerging Markets (Asian & African) small-cap companies focused on the low-carbon energy transition. Before Greentech, Ayanna was the Marketing Manager at Utendahl Capital Management, responsible for spearheading business development initiatives and investor relations for the firm's private equity funds.  Ayanna began her career as a Consultant with Accenture.
Ayanna earned a B.A. in Africana Studies from Cornell University.
Ruth Rhei
Managing Partner & Principal
Arden Capital Management
Ruth Rhei is a Managing Partner & Principal at Arden Capital Management, a financial structuring firm that was established in 2020 to address the economic disruption caused by the COVID-19 crisis and the changing economic & commercial real estate conditions resulting from the market dislocation for an under-served clientele:  regional/community banks, non-bank lenders, and their borrowers in the new economic climate.
Previously, Ruth was the Head of Strategic Lending, Americas for Deutsche Bank TCA, and was responsible for providing bespoke financing solutions for AWM's sophisticated, ultra-high net worth clients.  Prior to DB, she was the Head of Sourcing for Stabilis Capital Management, a distressed debt hedge fund based in New York. Ruth also spent seven years in the Capital Markets and Special Situations group of Goldman Sachs, ten years with the Fixed Income Group at Citibank, and seven years at Societe Generale in Capital Markets and Commodity Finance.
Ruth graduated from New York University with a degree in finance and information systems.

Jason Brown, Ph.D
Associate Professor of Accounting
Kelly School of Business
Jason is an associate professor and Ernst & Young Faculty Fellow in the Kelley School of Business School at Indiana University. He teaches accounting and related electives in both the undergraduate and graduate programs. He conducts research that integrates both economics and psychology to predict and understand individuals' decisions and organizational outcomes. His research has been published in several top journals and presented at several universities and conferences.
Prior to academia Jason held various accounting, finance, and consulting positions with Arthur Andersen, Pfizer, RR Donnelley, and PricewaterhouseCoopers. His experience includes corporate strategy, strategic planning, valuation, due diligence, and merger integration services. Jason has served on the boards of various businesses and has provided advisory and consulting services to several private equity-backed firms.
Jason holds a Bachelor of Business Administration degree (Accounting) from Howard University, a Master of Business Administration (Finance) from the Kelley School of Business at Indiana University, and a Ph.D. (Accounting) from the Katz Graduate School of Business at the University of Pittsburgh. He is a Certified Public Accountant.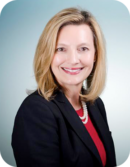 Jackie Shoback
Co-Founder and Managing Director
1414 Ventures
Jackie is a co-founder and managing director at 1414 Ventures, an early stage digital identity-focused venture capital firm. Previously, Jackie was a c-suite leader and entrepreneur with deep financial services and multi-channel consumer services experience, both in the U.S. and internationally. She has a proven track record as an operating executive and CEO, having led P&Ls ranging from $50 million to over $1 billion in revenue.
Her 25 years of operating, marketing and digital expertise spans across Staples, joining shortly after its IPO when its revenue was $300 million to 10 years later when its revenue surpassed $15 billon; Fidelity Investments; and then TIAA.  Most recently, Jackie was a c-suite executive at Boston Private Financial Holdings (formerly Nasdaq: BPFH, now part of SVB Corp), where she was a member of the executive committee, the asset & liability management committee and a director on the Boston Private Bank Board.  She currently serves as a non-executive board member for CUNA Mutual Group and as COO and a board member for Everest Consolidator Acquisition Corp (MNTN.U).  Jackie also serves on the Investment Committee for Brookline Library Foundation, and on the Advisory Board for the Center for Women and Enterprise (CWE).  Additionally, she is an alumni director at Harvard University, on the board of Harvard Student Agencies, (8 student run entrepreneurial businesses, revenue of $8 million).  She is also a member of the Massachusetts Women's Forum and the Business Leadership Council at Wellesley College.  She was recognized in 2019 as a Most Influential Board Director, WomenInc.  She is a graduate of Wellesley College, cum laude and has her MBA from Harvard Business School.