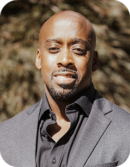 Erik Miller
Managing Partner
Erik Miller is the sole general partner of Perspective and has over 20 years of direct private equity experience.  Prior to Perspective, Mr. Miller was a general partner at Uni-World Capital, an institutionally-funded lower middle market private equity fund.
Mr. Miller was a Principal at Carthage Capital Group, a minority-owned private equity firm focused on investing in small middle-market companies.  Prior to Carthage, Mr. Miller was at Chase Securities High Yield Corporate Finance Group where he worked with a number of private equity sponsors to raise billions in high yield transactions. Mr. Miller also worked at Goldman, Sachs & Co. where he provided investment banking services to a wide range of corporate clients.
Mr. Miller earned his BBA in Finance from Howard University.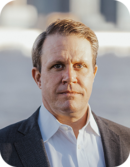 Chris Snyder
Partner
Mr. Snyder has over 10 years of direct private equity and investment banking experience. Prior to joining Perspective, Mr. Snyder sourced, executed and managed buyout investments for Uni-World Capital. Prior to Uni-World, Mr. Snyder's private equity experience includes Cowen Capital Partners (formerly SG Capital Partners) and ABS Capital Partners. Additionally, Mr. Snyder worked in the Corporate Finance & Investment Banking Division of Legg Mason Wood Walker where he executed merger & acquisition, capital raising, and advisory mandates for private equity sponsors and corporate clients. Mr. Snyder began his career at American Capital Strategies where he performed due diligence on investments and helped manage a portfolio of debt and equity investments in middle-market companies.
Mr. Snyder has an MBA from Columbia Business School and a BS in Finance and a BS in Accounting from the University of Maryland, where he was a UM Scholar. Chris is an active alumnus at Columbia Business School and participates in the school's Private Equity Program as a mentor to current students and as a resource to the Private Equity Program. In addition, Mr. Snyder serves on the board of Futures and Options, a non-profit organization providing career development and paid internship programs for underserved New York City youth.
Ruth Rhei
Vice President
Ruth Rhei is a Managing Partner & Principal at Arden Capital Management, a financial structuring firm that was established in 2020 to address the economic disruption caused by the COVID-19 crisis and the changing economic & commercial real estate conditions resulting from the market dislocation for an under-served clientele:  regional/community banks, non-bank lenders, and their borrowers in the new economic climate.
Previously, Ruth was the Head of Strategic Lending, Americas for Deutsche Bank TCA, and was responsible for providing bespoke financing solutions for AWM's sophisticated, ultra-high net worth clients.  Prior to DB, she was the Head of Sourcing for Stabilis Capital Management, a distressed debt hedge fund based in New York. Ruth also spent seven years in the Capital Markets and Special Situations group of Goldman Sachs, ten years with the Fixed Income Group at Citibank, and seven years at Societe Generale in Capital Markets and Commodity Finance.
Ruth graduated from New York University with a degree in finance and information systems.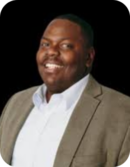 Melvin Wilson
Perspective Operating Partner – AdTech
Melvin is the Founder of Solve Innovation Group – a firm that combines marketing with technology, communications, finance, and technology industries.
Prior to Solve, Melvin ran strategy and research for Interpublic Group's ("IPG") global media innovation think tank, IPG Media Lab.  At IPG, Mr. Wilson led teams responsible for research on mobile initiatives with YuMe and Yahoo. Melvin has worked on brands like Bank of America, Mastercard, Lockheed Martin, HSBC, US Army, Google, Unilever, and Ford Motor Company. He also is responsible for bringing tech brands and new products to the US over the last few years focused on measuring attention/emotion, connected car, m-commerce, and the internet of things.
Mr. Wilson managed digital strategy, innovation and media teams for independent agencies, including d expósito & Partners and has given speeches and is well known within the industry having spoken at: ComicCon, Google HQ, NYC, CUNY, Columbia Business School, Oneida, Univision, among others.
Melvin earned a B.A. in Mass Media Arts at Hampton University and a Dual MBA in Marketing and e-business at the University of Phoenix.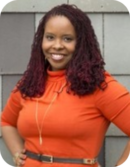 Olivia Scott
Perspective Operating Partner – Marketing
Olivia F. Scott is the founder and principal consultant of Omerge Alliances, an integrated marketing management consultancy, focusing on beauty, wellness & entertainment brand development and marketing.  For the past 12 years, Olivia has served as an Adjunct Assistant Professor at New York University, and presently is Assistant Professor of Advertising at Loyola University New Orleans.  Her range of courses includes competitive strategy, media management, events marketing and partnership marketing.
Olivia's experience includes being the Chief Marketing Officer for Carol's Daughter, marketing consultant for Andre Walker Hair, creator of IMAN Cosmetics' first-ever film partnership with screen gems About Last Night with Kevin Hart. Additionally, Olivia served as Associate Publisher / Head of Marketing of Vibe Magazine; Vice President of Alliances at Live Nation; Director of Partnership Marketing & Promotions at In Demand TV, plus other account management roles at DDB, Leo Burnett, Ogilvy and Frankel advertising agencies. Since 2016, Olivia's firm has also led programming strategy and booking for beauty, wellness & entertainment experiences for the ESSENCE Festival.
Olivia has given a number of speeches within the marketing and entertainment industry at Northwestern University, the EPM Entertainment Marketing Conference, the Promotions Marketing Association of America Conference, the Institute of Audio Research, the Dream Center of Harlem among others.  Ms. Scott has also written a number of articles that discuss brand creation, management and overall content media strategy.
Olivia earned a Bachelor's of Journalism from the University of Missouri-Columbia, and a Master's of Arts in Organizational Leadership from Gonzaga University.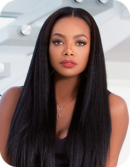 Tai Beauchamp
Entrepreneur in Residence – Brand & Marketing Partner
Tai Beauchamp is an award-winning TV host, producer, and serial entrepreneur who innately connects and empowers women. As founder of Tai Life Media LLC, a media and creative consulting company founded in 2006, her company partners with global brands across multi-channel platforms to develop lifestyle and wellness content. In early 2020, Tai further expanded her entrepreneurial footprint, co-founding BROWN GIRL jane, the first and preeminent plant-based beauty and wellness collection centering women of color. A disruptive wellness and beauty brand,,  BROWN GIRL Jane's first collection harnesses the power of CBD.
As BROWN GIRL Jane's Chief Brand Officer, Tai oversees brand identity, marketing, sales, partnerships and product development. As a result of her leadership, the brand successfully launched two  unprecedented brand partnerships between the indie wellness company and Fortune 500 brand Unilever as well as beauty subscription market innovator, Birchbox. Her leadership has driven the less-than-two-year-old brand to garner more than 34 Billion media impressions to date. She has also been instrumental to supporting the brand's almost 100% revenue growth leading to profitability.
One of Tai's most recent projects is her popular Instagram Live series Morning Mindset with Tai, a daily live session aimed at setting your spirit, heart, and mind off to the right start each morning. Morning Mindset with Tai streams Monday through Friday and features inspiring guests such as Pastor Mike Walrond from First Corinthian Baptist Church in New York City, Grammy-Award winning singers Anthony Hamilton and Major, author Jessica Burns, and Essence Magazine Editor-At-Large Emeritus Mikki Taylor, among others.
Named one of the 50 most influential people in the multicultural market by WWD, Tai is a thought leader and respected beauty, fashion and lifestyle authority. Formerly an editor at O, The Oprah Magazine, Vibe Vixen and Seventeen magazines–where she made history as the teen magazines first Black and youngest Beauty and Fitness Director in the title's history. Beauchamp departed publishing in the earliest days of social media to leverage her vast audience platform to empower, educate and entertain women of all ages.
Tai has become a go-to voice for outlets like ABC, NBC, E!, BET, TVOne, The Wendy Williams Show, The View, and the Tamron Hall Show and many others. She's hosted her own shows on TLC, Cleo TV and GSN. An in demand consultant and advisor, Tai has worked with fortune 500 companies, leading brands and impact organizations including AdColor, CoverGirl, Essence, FarFetch, Feeding America, Ford, GM, Hilton, InStyle, Lexus, McDonald's, Proctor and Gamble, Prudential, Sanofi, Sundial Brands, Target, Walmart and PostMates.
Dedicated to community and supporting women globally, Tai sits on the boards of Glam for Good, Harlem's Fashion Row, and is a global ambassador for the Allbright. Frequently written about and interviewed in the press, some recent coverage of Ms. Beauchamp's work includes Forbes, Elle, Bustle, Refinery 29, Essence, Green Entrepreneur, New York Post, MSNBC, SohoHouse, WWD among others.
Currently living in Los Angeles, Tai is a New Jersey native and proud Spelman College alum where she earned her degree in English Literature. Tai also attended New York University where she earned her certification in Television Production.